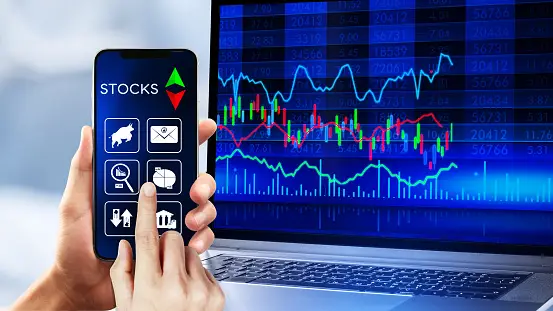 In the world of foreign exchange trading, traders are often faced with the pivotal decision of selecting the right trading platform and broker that aligns with their trading goals and strategies.
Among the numerous options available, MetaTrader 4 (MT4) brokers have emerged as the gold standard in forex trading. With their user-friendly interface, advanced tools, and unmatched reliability, an MT4 broker has garnered a reputation that sets them apart. In this article, we delve into why these brokers have become the preferred choice for traders across the globe.
User-Friendly Interface
One key factor that makes these brokers stand out is their user-friendly interface. Designed with attention to novice and experienced traders in mind, MT4's intuitive layout enables traders to easily navigate the platform. From placing trades to analyzing charts, the platform's interface is built for efficiency. The availability of customizable charts and a wide range of technical indicators empowers traders to tailor their trading environment according to their preferences.
Advanced Technical Analysis Tools
An MT4 broker provides traders with a comprehensive suite of advanced technical analysis tools, giving them a competitive edge in the forex market. The platform offers a vast library of indicators, oscillators, and drawing tools that allow traders to conduct thorough analyses of currency pairs. This feature is particularly beneficial for those who rely on technical analysis to make informed trading decisions. Additionally, the platform's charting capabilities facilitate the identification of trends and patterns, enabling traders to devise well-informed strategies.
Automated Trading Capabilities
Automation has revolutionized forex trading, and these brokers have embraced this trend by offering automated trading capabilities through Expert Advisors (EAs). EAs are customizable scripts that can execute trades on behalf of the trader on the basis of predetermined and well analyzed conditions. This feature eliminates the need for monitoring and execution of trades, which is especially advantageous for traders who cannot be at their screens at all times. EAs can execute trades with lightning speed, ensuring that opportunities are not missed even in volatile market conditions.
Robust Security Measures
Security is a paramount concern in online trading, and they help prioritize the safety of their traders' information and funds. The platform employs encryption technology to secure sensitive data and transactions. Additionally, these brokers adhere to regulatory standards and implement rigorous security protocols to safeguard against unauthorized access and cyber threats. Traders can focus on their trading strategies with peace of mind, knowing that their personal and financial information is well-protected.
Wide Range of Tradable Instruments
Forex trading is not limited to just currency pairs, and these brokers understand the importance of diversification. These brokers offer tradable instruments beyond forex, including commodities, indices, and cryptocurrencies. This diverse selection allows traders to explore various markets and capitalize on opportunities across asset classes. By providing access to multiple markets within a single platform, they help simplify the trading experience and enhance traders' potential for profit.
Conclusion
In the competitive forex trading landscape, an MT4 broker has emerged as the gold standard due to their user-friendly interface, advanced technical analysis tools, automated trading capabilities, robust security measures, diverse tradable instruments, and unparalleled customer support. Their state-of-the-art infrastructure and commitment to continuous innovation ensure that traders have full access to the newest market insights. For those prioritizing mobility, their mobile app integrations offer seamless trading on the go. Whether you're a novice trader seeking a platform that simplifies the learning curve or an experienced trader looking for advanced tools, these brokers offer a holistic solution. Their reputation as a reliable, transparent, and efficient platform is well-earned, making them the preferred choice for traders worldwide who strive for success in the dynamic, ever-evolving world of forex trading.