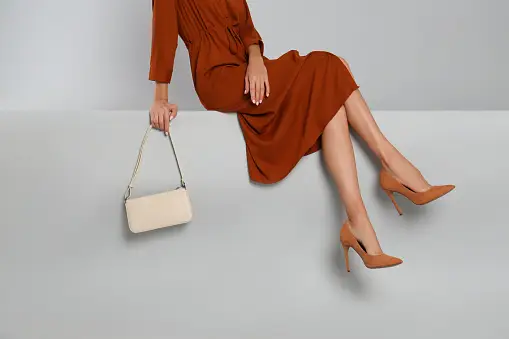 When the summer sun starts to shine, it's time to revamp your wardrobe with stylish and comfortable clothing in the heat. That's where linen fabric comes into play. So, read on if you're wondering why this fabric should be your top pick for women's summer fashion. In this article, you can read the countless reasons why it is the ultimate choice for staying cool, chic, and comfortable during the year's hottest season.
The Breathability Factor
Linen is often described as "nature's air conditioning." Unlike synthetic fabrics that trap heat and moisture, it is highly breathable, allowing air to flow freely through the fabric. This natural ventilation system keeps you feeling cool and sweat-free, even on the hottest of days.
Lightweight and Comfortable
You'll immediately notice the feather-light sensation when you slip into a linen skirt or dress. This fabric's lightweight nature means you can move easily, whether taking a leisurely stroll on the beach or dancing the night away at a summer soirée.
It has a soft and silky texture that feels gentle against the skin. It doesn't stick to your body like some fabrics can, making it an ideal choice for comfortable summer wear. You'll love how it drapes gracefully, offering both style and comfort.
Moisture-Wicking Magic
Say Goodbye to Sweat Stains
Linen has excellent moisture-wicking properties. It can absorb a significant amount of moisture without feeling damp or sticky. This means no more embarrassing sweat stains on your clothes during scorching summer days.
Not only does this material absorb moisture effectively, but it also dries quickly. So, if you do happen to break a sweat, your attire will dry out rapidly, keeping you feeling fresh and comfortable.
Effortless Elegance
Linen has a timeless and classic appeal that effortlessly elevates your summer style. Whether you're wearing a sundress, a jumpsuit, or a skirt, you'll exude an air of casual elegance that's perfect for any occasion.
It is incredibly versatile. You can dress it up or down, making it suitable for casual beach outings and formal gatherings. A linen skirt paired with a simple tee is just as chic as a maxi dress made from this fabric for a special event.
Durability and Longevity
While it may cost a bit more than some other fabrics, it's a long-term investment. Linen clothing is known for its durability, and with proper care, it can last for years, making it a sustainable choice for your wardrobe.
Linen is surprisingly low-maintenance. You don't need to worry about frequent trips to the dry cleaner. Most pieces can be machine-washed and become softer and more comfortable with each wear.
Embracing the Natural Aesthetic
Earthy Tones and Natural Colours
Linen complements earthy tones and natural colours beautifully. It's a fabric that effortlessly blends with the summer landscape, whether you're wearing sandy beige, seafoam green, or sky blue.
Sustainable and Eco-Friendly
Linen is made from the flax plant, which requires minimal water and pesticides compared to other crops used for fabric production. As such, choosing it is a step toward a more sustainable and eco-friendly fashion choice.
Conclusion
In women's summer fashion, linen is the clear winner. Its breathable, lightweight, and moisture-wicking properties ensure you stay comfortable in the sweltering heat. Plus, its effortless style, durability, and eco-friendly appeal make it a go-to choice for the fashion-conscious and environmentally aware. So, consider adding some linen pieces to your wardrobe to beat the summer heat in style. Whether it's a linen skirt for a beach day or a garden party dress, you'll look chic and feel cool and comfortable. Linen truly is the fabric of summer, and once you experience its natural charm, you'll wonder how you ever lived without it in your warm-weather wardrobe.