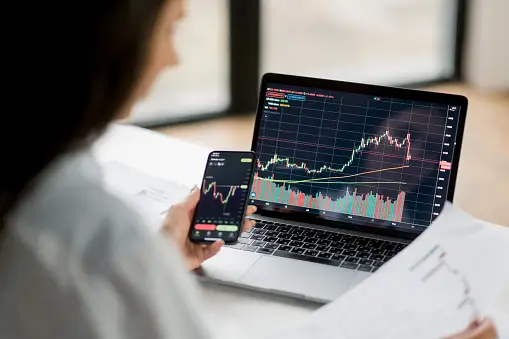 In the ever-evolving landscape of financial markets, technological advancements, and trading platforms, one name has consistently remained iconic and resilient: the MT5 Platform. As 2023 unfolds with innovative challenges, traders find themselves engulfed in a sea of options, each heralding unique features, cutting-edge tools, and unparalleled advantages.
Amidst this dazzling array, MetaTrader 5 (MT5) has maintained and augmented its distinction and allure. Delve into the myriad factors – from user-friendly interfaces and robust security protocols to versatile trading mechanisms – that continue to set MT5 apart from its myriad competitors in the dynamic world of 2023.
Multi-Asset Versatility: Beyond Forex Trading
Unlike its predecessor, MT4, the MetaTrader 5 platform allows traders to diversify their portfolios beyond foreign exchange. With access to a greater range of markets, including commodities, stocks, indexes, and cryptocurrencies, MetaTrader 5 allows traders to navigate different asset classes within a single platform. This multi-asset versatility simplifies trading and portfolio management, enabling users to react swiftly to market dynamics across various sectors.
Advanced Technical Indicators: A Trader's Arsenal
One standout feature that continues to distinguish MT5 from other platforms is its extensive collection of built-in technical indicators. In 2023, traders require more than fundamental indicators to make informed decisions. MetaTrader 5 caters to this demand by offering an impressive array of technical tools, empowering traders to conduct thorough technical analyses and refine their strategies. This comprehensive toolkit equips traders to navigate the complexities of modern markets with greater precision.
Robust Algorithmic Trading Capabilities
In an era where algorithmic trading has gained immense traction, MT5 stands out as a platform that caters to manual and automated trading strategies. Its MQL5 programming language enables traders to develop and deploy intricate algorithms, automating trading actions and reacting to market conditions with unrivalled speed. This advantage particularly appeals to traders seeking to capitalise on high-frequency trading or those who prefer a hands-off approach.
Enhanced Timeframes and Charting Tools
The year 2023 sees traders scrutinising markets across multiple timeframes, seeking patterns and insights that span from the micro to the macro. MetaTrader 5 answers this need with a broader range of timeframes and advanced charting tools. Whether traders are scalping on one-minute charts or conducting in-depth analyses on weekly trends, MT5 provides the necessary resources for comprehensive market understanding. Such versatility remains a key factor in setting MetaTrader 5 apart from its competitors.
Integrated Economic Calendar and News Updates
Staying informed about macroeconomic events and news is crucial for making informed trading decisions. MetaTrader 5 addresses this requirement by directly integrating an economic calendar and real-time news updates into its platform. In 2023, traders can access vital information without needing to navigate to external sources. This integration saves time and ensures that traders have access to up-to-the-minute information that can influence their trading strategies.
Also Read: PSL 7 Golden Boot: The Top Scorer of 2023 Season
Conclusion

As the trading landscape continues to evolve, traders are presented with many platform options, each claiming uniqueness and innovation. In 2023, the MT5 Platform managed to maintain its distinction by offering traders multi-asset versatility, advanced technical indicators, algorithmic trading capabilities, enhanced timeframes and charting tools, and integrated economic calendar and news updates. These features collectively position MetaTrader 5 as a comprehensive solution that caters to both the novice and the seasoned trader.
In a world where staying ahead of market trends is paramount, MT5's ability to adapt to changing demands and provide traders with the necessary tools truly sets it apart. Its commitment to innovation and continuous enhancement ensures that it remains a competitive force in the trading platform landscape for the foreseeable future. So, whether you're an algorithmic trading enthusiast, a technical analysis aficionado, or a trader with diverse interests, MetaTrader 5 has something unique in 2023 and beyond.